It's no secret that more and more businesses are on the hunt for wall coverings other than the obvious (paint). Wall graphics, wall coverings and removable wall art have been growing in popularity for years now, and why not? They offer a simple and stylish way to get a message, idea or mission across.
The problem is they've nearly always come with drawbacks like durability, usability, fading, creasing, sticky residue and wall damage. That is, until now. Thanks to advances in modern printing technology, PhotoTex Print Media has revolutionised the way we stick signs, logos, labels, advertisements and more.
Not your average surface covering, PhotoTex is a versatile adhesive-backed fabric that is removable, reusable and repositionable. It can be installed on virtually any available surface (including curved mounting surfaces) then removed and reused many times over.
Think of it as a next-level print media wallpaper: you can choose any photo, logo or design to be printed onto its patented polyester-blend fabric. PhotoTex is also multi-print technology compatible, meaning you can print with Aqueous, Solvent, Latex and UV ink technology in large format.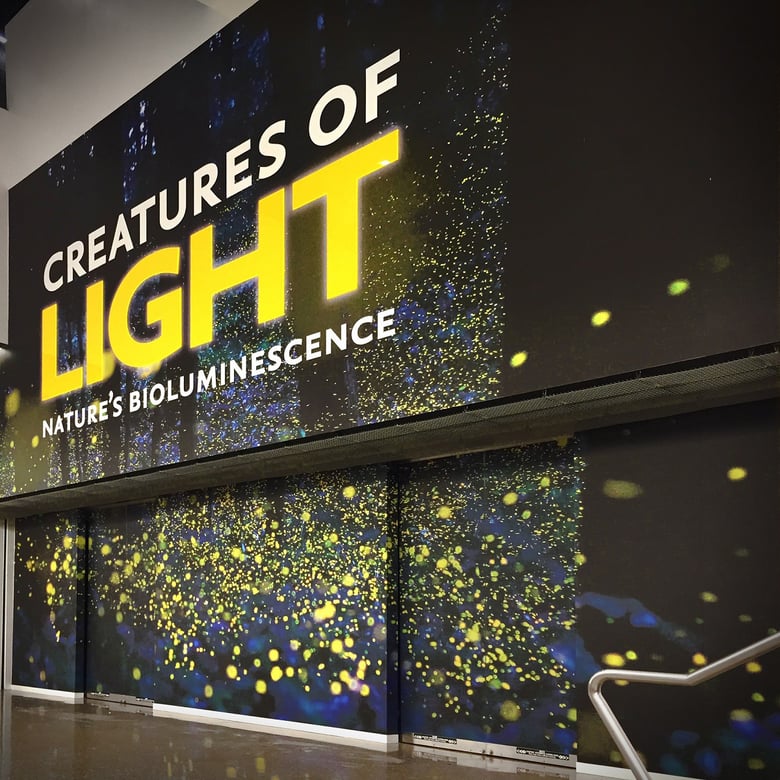 Key features of PhotoTex
PhotoTex is a true industry game-changer. As well as being extremely durable, it is:
Self- adhesive - just peel and stick
Eco-friendly - 100% odourless, non-toxic and phthalates-free
Easy to apply, reposition and reuse - install for a day or a decade!
Resistant to fading - even in outdoor settings
Designed to stick to all low and no-VOC paints
Low tack - can be easily removed without leaving any residue
Adhesive to virtually any non-porous surface including walls, windows, mirrors, doors and ceilings
Weather-proof - can withstand heat, cold, wind and water.
In addition, PhotoTex has a specialised coating which produces high-quality photo vibrancy when printed. It can also be painted upon, allowing users to create removable wall murals, and illuminated with a backlight.
Creative uses of PhotoTex
When it comes to PhotoTex and branding for business, the sky's the limit. You can use it for all sorts of marketing purposes - from office signage to custom wallpaper.
At Total Image Supplies, we have helped Qantas successfully use PhotoTex for years on temporary and permanent walls in areas of airports that are under construction. As these are generally high-traffic areas, it is critical that the wall coverings don't peel or come off. PhotoTex has provided Qantas with a premium, easy to apply and quick to remove signage solution that delivers the perfect result - good-looking wall graphics that won't shrink, curl, rip or wrinkle.
We have also helped clients use PhotoTex with great success on single-print installs including elevator doors, venue windows, window displays and seasonal promotions. No office is complete without signage, and PhotoTex is a great way to make a workspace look more professional using kiss-cut (similar to die-cut) designs.
PhotoTex can be used on wall corners, ceilings and poles as well as transported for trade shows - unlike traditional materials printed with latex inks which show scratches or white breaks where the material is folded, PhotoTex doesn't crease, and can be moved around as much as you want.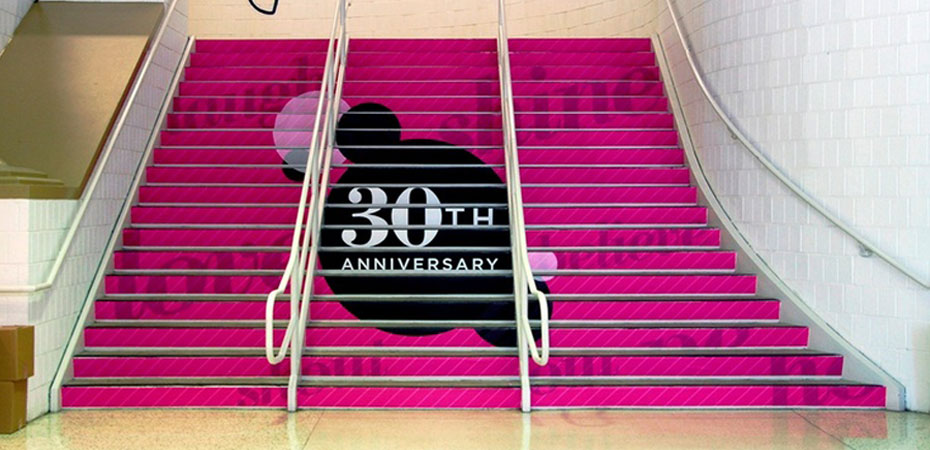 Different types of PhotoTex
There are a few different types of PhotoTex, and we definitely have our favourites at Total Image Supplies. PhotoTex OPA/OPAS and PhotoTex EX/EXS are the top-performing versions in our eyes. They provide users with a high-quality removable or permanent self-adhesive solution for varying applications at the best possible price.
PhotoTex OPA/OPAS and PhotoTex EX/EXS are all:
Designed for 95% opaque/block-out coverage
Capable of vivid, sharp print reproduction
Ideal for self-adhesive textile wallpapers
Great for overlapping/panelling
Manufactured with 20% stronger removable tack than PhotoTex Original
Suitable for print with full-bleed, contour or kiss-cut.
The key differences to be aware of when deciding between PhotoTex OPA/OPAS and PhotoTex EX/EXS are:
PhotoTex OPAS is recommended for Solvent and UV printers only. While latex can be printed on the OPAS version, it achieves better print reproduction on the OPA version
PhotoTex EX/EXS is better suited to textured or brick walls as it has a 50% stronger tack
PhotoTex EX is the Aqueous and Latex version while EXS is the Solvent and UV version.
Tips for using PhotoTex
Using PhotoTex is easy. You know those annoying air bubbles and unsightly wrinkles you can sometimes get with wall coverings or stickers? They don't exist with PhotoTex. You just peel and stick. A smooth, matte, canvas-like finish is guaranteed.
We do recommend that before using PhotoTex, you ensure your hands are clean. Although you can use a damp cloth to wipe dust, dirt and smudges away, it makes the application process even faster.
We also recommend that you liquid laminate your PhotoTex prints with ClearShield Wall Armor which offers extra stain, scratch and abrasion resistance.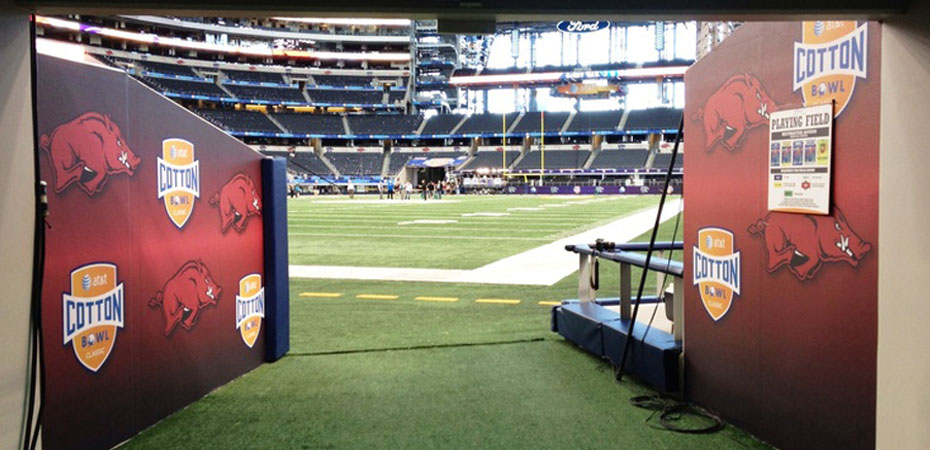 Want to know more?
Our team at Total Image Supplies can help you decide whether PhotoTex is right for your business. We stock and supply all PhotoTex OPA/OPAS and EX/EXS versions across Australia and can offer expert support and advice.
Whether you are considering PhotoTex for home décor wall prints, point-of-sale corporate wall prints, office signage, company logos, indoor or outdoor graphics, corporate branding or events marketing, the possibilities are endless.
Let us help you explore them. When you need PhotoTex, look no further than Total Image Supplies. We've got everything you need for your home, office and much more.
For more information about using PhotoTex, contact us today.